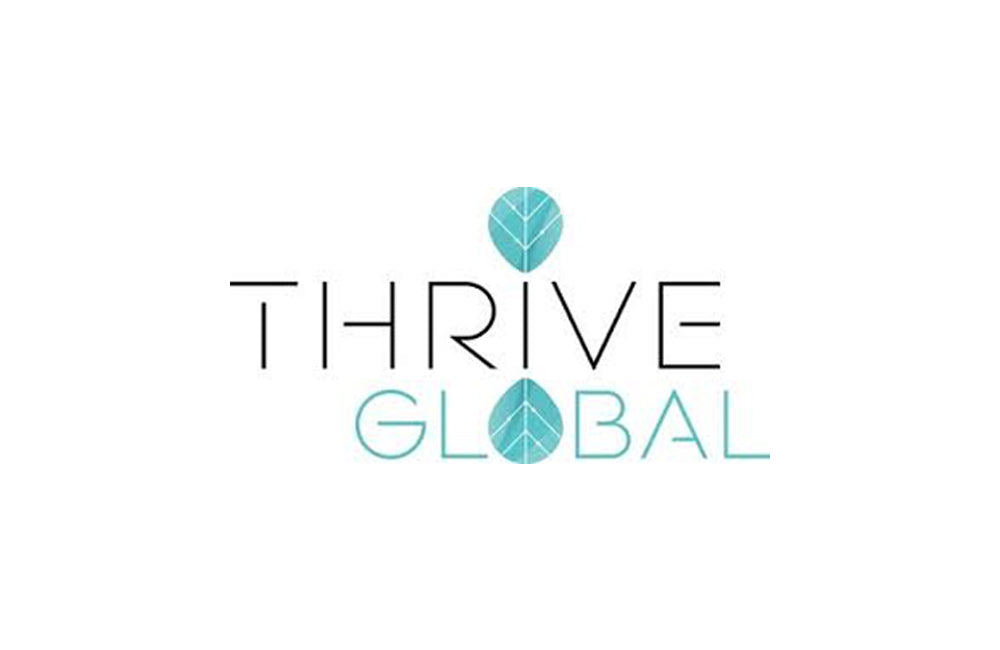 "Master The 60-Second Pitch" 5 Startup Tips With Hans Thadhani of Strand Boards
"Master The 60-Second Pitch" 5 Startup Tips With Hans Thadhani of Strand Boards
"Master The 60-Second Pitch" 5 Startup Tips With Hans Thadhani of Strand Boards
"It's going to happen, someone asking you what your company is all about. In that moment you have to have your pitch down and explain…
by
What is your "backstory"? Where did you start professionally and how did you start Strand Boards?
I was raised in Sudan before we moved to California when I was 8. My father was in the textile business, this gave me my foundation and love for apparel which allowed me to use my creativity and business sense. I went to design school with plans of going on to business school, but the allure and fast-paced life of fashion kept me in the industry for 15 years. I worked for several major brands and loved every minute of it and eventually started my own brand with a partner. We enjoyed successes but also made some mistakes along the way and eventually closed our doors. Around that time I got married and decided to take a break to start a family with plans of going back to work once our last child started school. During this time, we also did a major remodel on our home, and that's how Strand Boards was born, out of a need of style and function!
With three little kids under the age of 5 at the time, we wanted a fun water play feature or pool in the backyard for the days it was too hot but also a place to wash off from the beach on the days we did go. There was also a California drought at the time, and we knew a pool just wasn't feasible. We thought let's put in an outdoor shower but didn't want something dull and boring, and it hit me… we live by the beach, surely a surfboard shower exists!? Looked on the internet, saw they do, but we didn't like what was available. So, I went to the surf shop in the next town and had a surfboard made. We figured out how to integrate the plumbing inside it. Friends would come over to see our remodel and saw the shower in the backyard; they would say "that is awesome, I need one!". That's how Strand Boards was born!
 Can you share the funniest or most interesting story that happened to you since you began leading your company?
Something interesting is that I get a lot of "oh you're Strand Boards?" In a very male-dominated industry between the plumbing world and surf world, people are often surprised that a mom owns Strand Boards!
What do you think makes your company stand out? Can you share a story?
Strand Boards stands out because no one has integrated the plumbing inside a surfboard, ever! It's so unique that we have a patent pending. We specialize in making each item customized to our client from color to components, and lastly, Strand Boards knows how to bring something that is unique and operational together really well!
Are you working on any new or exciting projects now?
We are working on some new shower styles and working with several hotels in developing custom showers for their properties.
What advice would you give to other CEOs or founders to help their employees to thrive?
The advice I got early on from other business owners and leaders was that affirming an employee's value is a must. Being professional and moving on after mistakes is also important. Strand Boards is a small company, and we require our staff to have the ability to do many job functions, so flexibility and willingness to keep learning and teaching help us all thrive together.
None of us are able to achieve success without some help along the way. Is there a particular person who you are grateful towards who helped get you to where you are? Can you share a story about that?
There are two people for which I'm so grateful for in helping me get to where I am. One being my father who was an entrepreneur and business owner his whole life, hustling since the age of 13 and still hustling at the age of 81. With a lot of his experiences and guidance, it shaped my future and business way of thinking. His expertise also gave me the confidence to start my apparel line in my late 20's. Secondly, my husband. His years of business knowledge and incredible ability of understanding teamwork, employees, and egos have shaped and influenced a lot my decisions in running Strand Boards.
How have you used your success to bring goodness to the world?
As a female business owner, I believe it's important to support other females whenever possible, most especially since I'm in a male-dominated industry. I especially try and support other Moms too. It's not easy having a business and family so I do what I can to help like-minded women around me when I can. Additionally, my love of the sea and seeing what's happening with the plastic pollution crisis in our oceans is frightening. We love supporting marine friendly causes and donate to several of them on a yearly basis.
What are your "5 Things I Wish Someone Told Me Before I Became CEO" and why. (Please share a story or example for each.)
1) There aren't enough hours in a day Juggling a business and raising a family will be challenging. The to-do list will never end, you work when you can at all times of the day. Prioritizing and communicating is vital with your family but being present even more so. Many times, I'd be thinking of work when with the kids or thinking of other things I had to do when working. Now I make my to-do list and remind myself often to be present.
2) Crisis=Solution Things may fall apart and not work out but even when they do remembering not to fret is key. Something good will come out of it. Whether it's a lesson learned or a better way of doing it.
3) Plant seeds You never know where your next client is going to come from and even when a potential client surfaces they may not turn into a customer right away. It's important to remember it could be a matter of time down the road. It's also essential for them to see/hear your name from time to time, so they're reminded of your company.
4) The 60-second pitch It's going to happen, someone asking you what your company is all about. In that moment you have to have your pitch down and explain quickly and effectively what you or your company does with passion.
5) Networking The easiest way to network is to start with family, friends, colleagues, acquaintances, etc. Who you know matters, it's useful and powerful in connecting others and ourselves with opportunities, relationships and overall just human connection.
Can you please give us your favorite "Life Lesson Quote"?
 Thomas Edison said it best "Genius is one percent inspiration and ninety-nine percent perspiration."
Some of the biggest names in Business, VC funding, Sports, and Entertainment read this column. Is there a person in the world, or in the US with whom you would love to have a private breakfast or lunch with, and why? He or she might just see this :-)
I have a handful of great women that I'd love to meet, but my she-ro is Oprah! Her story and rise to the top is so inspiring. Following her career since I've been young and seeing how she's used her power for good is just amazing. She's relatable; she's real, she shares her struggles and her successes. You've seen her rise and fall and rise again, her determination never wavers and she's a big believer in giving back. She's still at it after all these years.
Originally published at medium.com