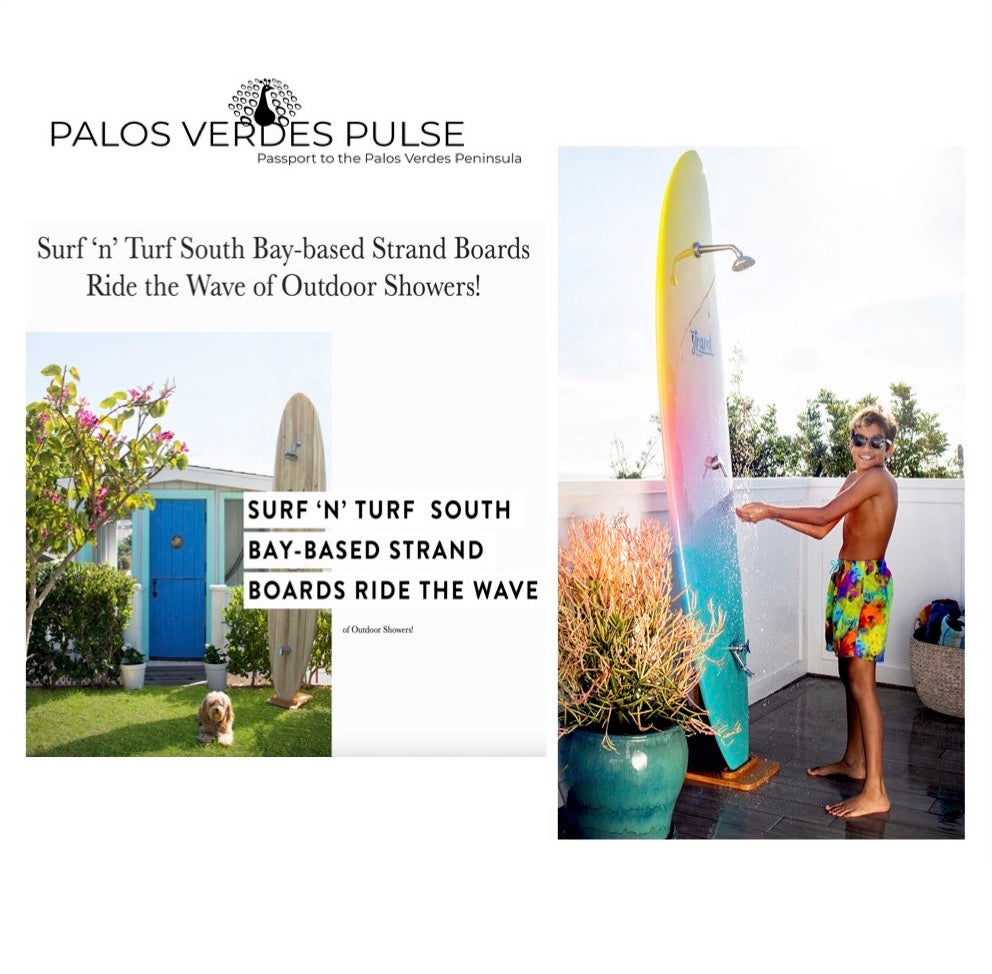 Strand Boards Makes a Splash In Palos Verdes Pulse Lifestyle Magazine
Waves will take you wherever you need to go, and this month, Strand Boards is mentioned in Palos Verdes Pulse lifestyle magazine!

Hailing from Manhattan Beach, Strand Boards, developed by mompreneur Hansni Thadhani continues to make waves nationwide. Her easy-to-install shower component continues to pop up in gardens, yards, compounds, hotels, and resorts. No longer classified as an exclusive hotel or resort amenity, her stylish outdoor surfboard showers are the answer to enjoying a resort-like function at home.
Caption: Photos taken by @Lauren Pressey
"I designed this so that it's simple to install and easy to use year-round," says Thadhani. "You can start using one by simply connecting it to a water source and mounting it to a pole or wall. It gives this instant sense of being at the beach, no matter where you are."

Thank you for featuring our story!

Continuing reading the full story at https://www.palosverdespulse.com/blog/2021/5/26/surf-n-turf-south-bay-based-strand-boards-ride-the-wave