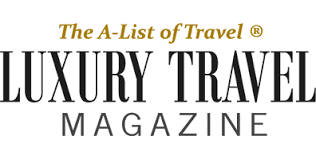 Surfboards Bring the Beach Life Right Into Your Home
Ever wish you could hold on to your favorite surfboard forever, and actually put it to use, practically and purposefully? One woman's bright idea has turned surfboards into so much more.
During a major remodel on their home Hansni Thadhani wanted a wanted a fun water play feature or pool in the backyard for her 3 young children. At the time, California was in a serious drought. She knew a pool just wasn't feasible. Hansni thought, "let's put in an outdoor shower," but didn't want something dull and boring, and it hit her… she thought, "we live by the beach, surely a surfboard shower exists!?" She looked on the internet and saw that fun outdoor showers existed, but she didn't like what was out there, for her home. So, she went to the surf shop in the next town and had a surfboard made to her exact liking. She figured out how to integrate the plumbing inside it. Friends would come over to see their remodel and saw the surfboard shower in the backyard. They would say, "that is awesome! I need one!" and that is how Strand Boards was born!
Hansni took the idea a step further, offering customization of each board ordered; from color options to styles of boards to logos or family names, to hardware mounting options, the Strand Board is customizable according to needs and aesthetics.
The Strand Board also offers stunning surfboard chandeliers and surfboard tables, for locations where an 8-foot outdoor surfboard shower is not practical, but beach living lifestyle remains paramount.
Hansni is a woman who saw a gap in a market; she is a mother who had a need for her family that she couldn't find elsewhere. She has filled the gap in this market with an incredibly unique product, one which has a patent pending. Strand Boards not only provide quality and durability in their product, they have created the opportunity for families and businesses alike to have an heirloom that provides a need. Whether the need is an outdoor shower or a light fixture, Strand Boards has given the luxury interiors customization market a product that really stands alone in style and function.
For more information visit www.strandboards.com