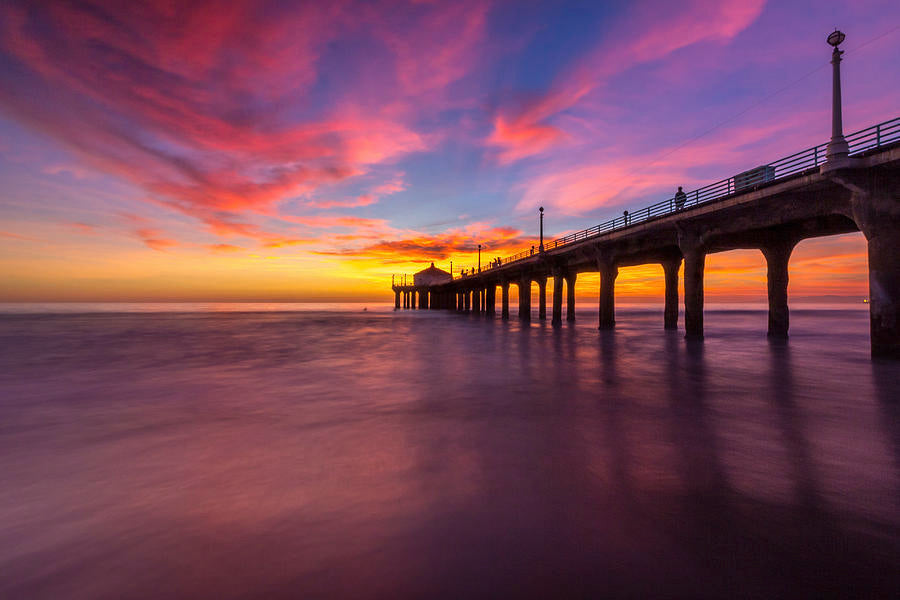 Another Manhattan Beach Local Revolutionizes the Surfboard
Manhattan Beach, a small town just south of LAX, is home to myriad entrepreneurs and visionaries. People from all over the world migrate here for the small-town vibe and pristine beach. This beach is what inspired entrepreneur and visionary Hansni Thadhani to create Strand Boards - the original outdoor shower made from real surfboards.  
Surfing in Manhattan Beach is a lifestyle. Droves of thalassophiles (lovers of the sea) have migrated to the 4-square mile beach city, especially during the winter, to catch waves and mingle with the small-town locals that make up the tight-knit community of homegrown groms and international transplants. 
Dale Velzy, the man credited with being the first to ever "hang ten," opened the first commercial surf shop in Manhattan Beach right after World War II. He revolutionized the way surfboards were made - both their shape and incorporating lighter weight materials. Two generations later, another Manhattan Beach local would revolutionize the surfboard once again. 
 Dale Velzy (Pic courtesy of Surfline.com)
Hansni's family are kindred thalassophiles, and her three kids are burgeoning groms. They spend hours in the water and playing on the shore before walking home with boards in hand and feet covered in sand. Rather than tracking every last insidious granule into their beach bungalow on the way to a bath, Hansni opted for an outdoor rinsing shower instead.
But she didn't want an extensive remodel or fully enclosed space. And she definitely didn't fancy an ugly exposed spigot on the side of her house. Instead, Hansni's artistic and creative mind looked to her quiver of surfboards in the garage and imagined something wholly new. 
From there, she figured out how to install plumbing inside the surfboard to create an outdoor shower fit for any luxury beach home or hotel. Her Strand Boards are found all over the world, everywhere from the exotic Bahamas to the East Coast beaches of Florida and West Coast sands of SoCal to the beachy-chic cottages in Rehoboth Beach. 
Like many brilliant ideas, Strand Boards was created by an innovative mom looking to meet a basic need in a creative, chic, and sophisticated way. Living with the Pacific Ocean in sight and surfers aplenty, beachiness absorbs into MB locals' bloodstream and becomes a way of life. That's exactly what happened to Hansni. 
The surf culture, the hometown feel, and the enticing beach all made the space for Hansni to reimagine the surfboard once again. Hansni brought Manhattan Beach into her home, and her high-end surfboard showers bring the beach to you. 

Written by Kim Smith